The essence
of Rioja Alavesa
---
Our wines are the greatest expression and reflection of our family's traditions and vineyards.
Learn about Ostatu
The value of authenticity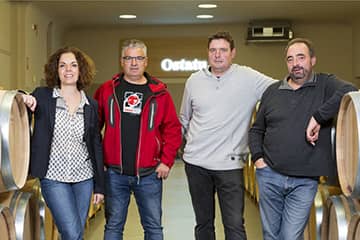 Unique stories and vintages since the 18th century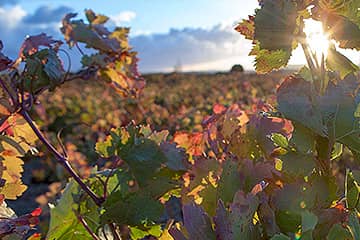 Where the magic is born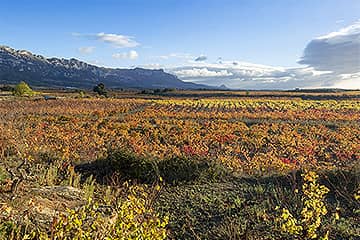 A unique sea of vineyards
Sensible Wines
The Rioja Alavesa tradition of winegrowing at its finest. Young wines, crianzas, reservas, and grandes reservas born out of the tradition that defines the identity, location, and character of Rioja Alavesa vineyards.

Singular Wines
Different and extraordinary. Wines with personality that showcase the individuality of our incredibly special land, where the traits of each vintage come to life.
Ostatu Wine Shop
---
They are the product of our vineyards, our land, our way of understanding wine.
Visit our shop
Txoko Ostatu
Join our familiy!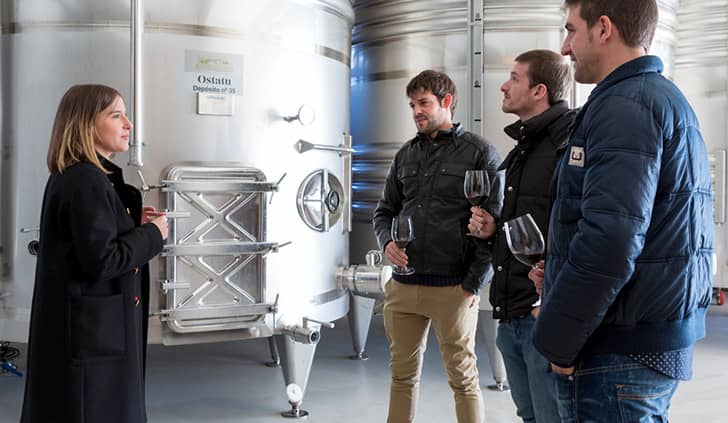 Be part of our family of friends, the Txoko Ostatu, and start enjoying exclusive benefits.
Wine Tourism
Our vineyards and winery are located in the heart of Rioja Alavesa. The soul of our wines is born here in our relentless pursuit of excellence. We invite you to meet our family and explore our winery and vineyard. A tasting, a meal. The pleasure of walking on our land and watching our old vines grow.
Want to have the Ostatu experience? Be our guest!
Wine Tourism plans